Our Vision
We believe that the best body moves. Over a lifetime of injuries, surgeries, over use and lack of use, movements become difficult or impossible. Pain and restrictions diminish your quality of life. The key to improving life is to have easy comfortable movements so all parts of your body cooperate to create a harmonious 'symphony' of exceptional health.
"Movement is life. Life is a process.
Improve the quality of the process and you improve the quality of life itself."
– Dr. Moshe Feldenkrais
Our Mission
Our mission is to help you go beyond your limitations; learn new skills and recapture lost ones; and discover your untapped abilities. Turn Ordinary into EXTRAORDINARY!
References: Click here to read what our clients are saying!
We're Green!
Linens are fragrance-free. No fabric softeners. Our therapists wear no scented products. And therapy rooms use High-Efficiency Particulate Air (HEPA) air purifier to remove dust, pollen, viruses and bacteria.
Pain Relief & Movement Specialist
Terri Rossi, MS, BCTMB, LMT, GCFP is owner of Best Body Moves, LLC. She brings over 30 years of experience in scientific research, adult education and body work. She enables clients to recover from complex conditions.
Training and Certifications
Board Certified Therapeutic Massage and Bodywork (BCTMB) ─

 highest US certification

Licensed Massage Therapist (LMT) with Intraoral Certification
Guild Certified Feldenkrais® Practitioner (GCFP) ─  4-year program
Certified Medical Massage Therapist (CMMT)
Masters degree in Science
Feldenkrais

®

Continuing Education Instructor at Tacoma Comm. College
Authorized Trainer for Awareness Through Movement® lessons
Authorized Trainer for Sounder Sleep System®
Usui Reiki Master

 teacher

Author and Trainer: Feldenkrais, Sound Healing

,

Reiki

and

Holistic Canine classes for the public and health care professionals.
Membership/Events
Feldenkrais Guild® of North America (FGNA)
Committee Board Member for Licensing Exam and Board Certification Exam for National Certification Board for Therapeutic and Massage Bodywork (NCBTMB)
Presenter: 'Using Sound Waves to Relax and Heal' – 2019 at Tech Trek by American Assoc. of University Women (AAUW);  'Feldenkrais Method: Improve How You Move' – 2018 at Pierce County Cancer Survivorship Conference;

 and 'Personal Self-Defense" at 1994 Conference for Christine Gregoire, WA State Attorney General
"I can highly recommend Best Body Moves as a superior injury recovery and pain management clinic. … I find that the quality, with Terri Rossi, Best Body Moves, is far more personalized than any other care that I have previously received with noticeable results. She has taught me techniques for correcting my body alignment with superior results…"
Read more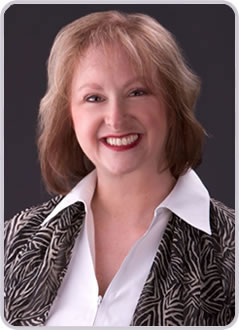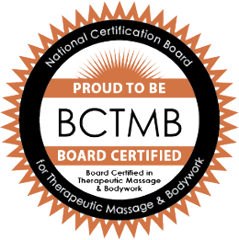 Pain Relief & Movement Specialist
Ramona Dickson, LMT, brings 20 years of experience in bodywork helping people recover from injuries, reduce pain and move more freely in their bodies. 
Training and Certifications
Licensed Massage Therapist (LMT) with Intraoral Certification
Bio mechanical Therapist (CST – C) – in traning at Bastyr University
Movement Specialist
Jennifer Miller, GCFP helps children and adults discover movement possibilities previously unavailable to them.  She believes in the power of neuroplasticity and that the most effective learning happens when you support the relationship between the mind and body.
Click here to contact Jennifer Miller to schedule therapy for you or your child.
Training and Certifications
Guild Certified Feldenkrais® Practitioner (GCFP) – graduate of 4-year program
Movement Lesson (TM) Practitioner – in training